India is one of the most interesting places on earth, with the magic mixture of cultures, landscape, manmade structures,… It is easy to find out that India is one of the paradise for couples to enjoy their honeymoon. Let's take a quick look at places which are listed as
the top 10 best places for honeymoon in India
.
Srinagar, Jammu & Kashmir
The capital city of Jammu & Kashmir is truly a paradise on earth. Beautiful valleys, gorgeous lakes, huge mountains and picturesque landscape make Srinagar one of the most beautiful and romantic destination for couples on their honeymoon.
Goa
Known as the land of sun, sand and blue beaches, Goa is considered to be the first choice for tourists to India. This destination is also ideal for couples for their unforgettable honeymoon with warm weather, and various funny and dynamic local activities.
Coorg, Karnataka:
Coorg is a small beautiful town which is labeled as the Scotland of India. This place is typical of spacious oranges gardens, with a slight smell of coffee and the pure-green fields of grass. All these things perfectly contribute to your one-in-a-lifetime honeymoon when you can deeply enjoy the nature.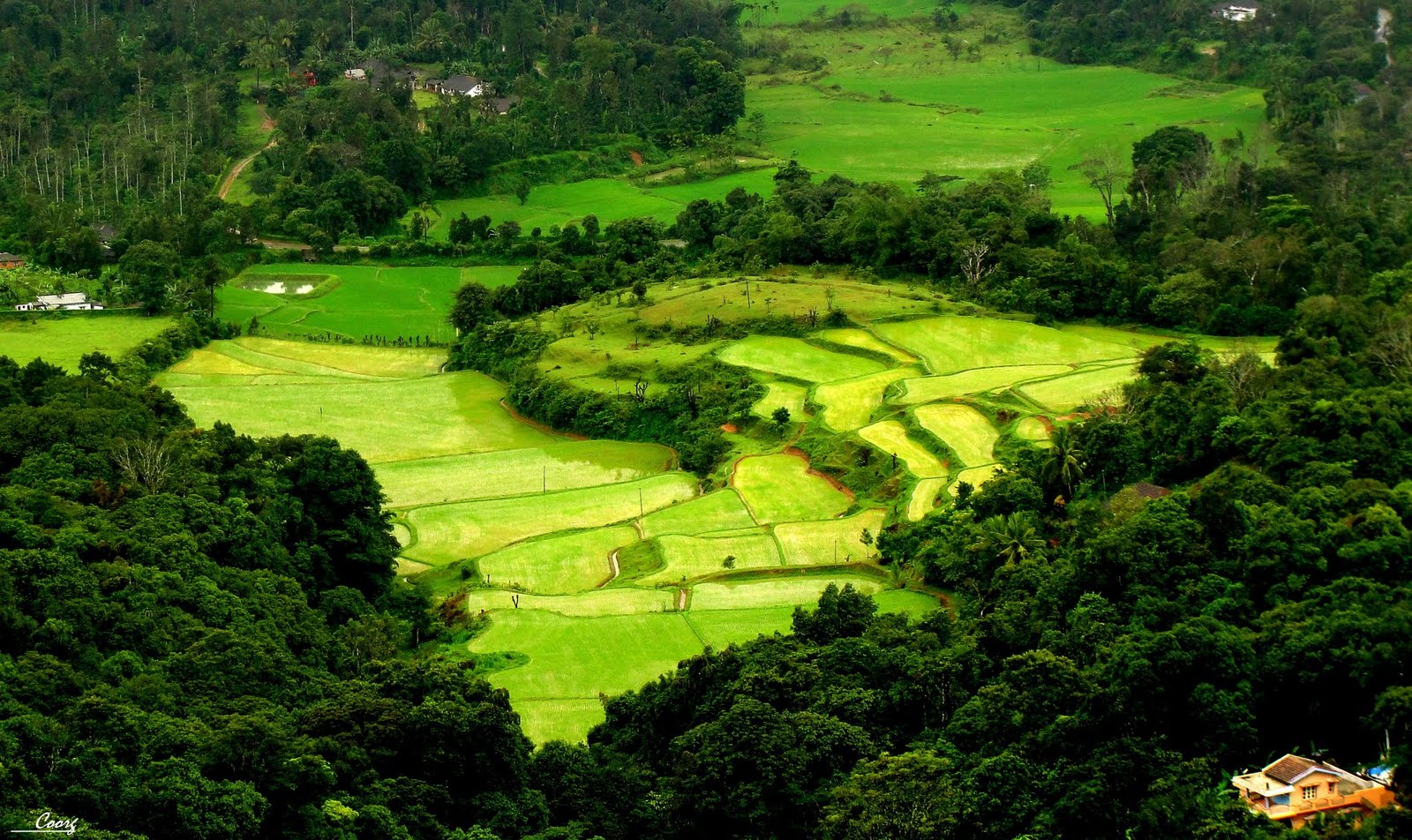 Nainital, Uttarakhand:
Nainital is an ancient hill land with a little unique beauty and romance. Couples on their honeymoon might find this place on top of honeymoon place for its amazing lakes, landscape, small boats, and warm sunshine weather.
Jaisalmer, Rajasthan:
If you are looking for a destination for your honeymoon, give it a trial to enjoy the royal style at Jaisalmer. The city is characteristic of history, riding elephant or camel activities, and so many others.
Shimla, Himachal Pradesh:
The town of Shimla is based on a remote hill with a lot of snow in the winter, b but tourists may find this place ideal for their honeymoon time for its beautiful landscape and cool air all year long. Coming to Shimla, couples can enjoy the nature completely without any worries.
Lakshadweep Islands:
Let's enjoy the beauty of pure blue water with a little waves on white sand. Tourist around the world coming to this island want to find out the truth in life through experiencing the life of small houses on the seashore. Lakshadweep is famous for the wedding albums.
Ooty, Tamil Nadu:
Ooty is famous for the mysterious beauty of small houses hiding behind the gardens of roses, lakes and the romantic hill of Dodabetta.
Darjeeling, the west of Bengal:
Darjeeling is extremely beautiful with the original beauty of nature. If you are looking for a truly place for enjoying the weather, flowers, trees, lakes and any other mountainous landscapes, don't ever hesitate to book a ticket to Darjeeling. Endless hills of green tea with some farmers collecting the leaves are the scenes you will never want to witness without your partner.
Backwaters, Kerala:
The interesting system of rivers in Backwater would make you want to hire a boat to go somewhere to explore this place right away. Backwater is romantic for couples especially at dawn or the sunset.
Agra Taj Mahal
Taj Mahal Agra is one of the most famous structure in the world, the lover's tomb of Mumtaz Mahal, which explains for its label for love in India for more than 400 years. Reaching this place, couples would be surprised by its huge beauty and a stunning view from far away, which greatly contributes to your unforgettable wedding album.
Old Delhi
Delhi, the capital of India offers its tourists so many places to visit, such as Islamic churches, ancient fortresses typical of the history of India. These places would make your honeymoon full in mysterious feeling of the past to make your wedding album a little ancient but very different.
Mysore:
Mysore is always on top on the list of tourism for travelers all over the world. It is easy to guess that Mysore is also ideal for couples on their honeymoon for its fantastic festival of Dussehra, a 10 day long festival with colorful performances and dances on the streets.
Leh Ladakh
If you both like adventure, exploration and challenges, Leh Ladakh must be your first choice when you are on honeymoon. Leh provides tourists with so many adventurous activities including climbing, kayak, trekking along the valley of Marha,… Lej is also typical of the monasteries of Shey, Hemis, Alchi, Thikse and lamayury, whc would definitely nurture your spirits to have a love forever.
Gangtok
Being the capital of Sikkim, Gangtok is among the top destinations for travelers and also for couples on their honeymoon. Gangtok reflects a perfect mix of traditional and modern values. Along with the picturesque existence of stupas and monasteries, Gantok is always full of sound and energy as any other developed cities.